Mark Your Calendars! Nov. 21, 2017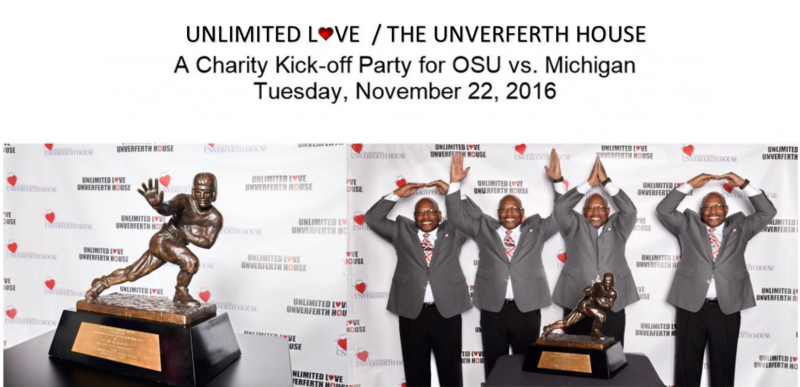 Mark your calendars for November 21,2017!
Coach Jim Tressel will be our keynote speaker this year!
Please join us for the 3rd Annual John Hicks  "Unlimited Love / Unverferth House" charity event on Tuesday, Nov. 21, 2017, beginning at 6 p.m. at Villa Milano
Hosted by former OSU running back and radio analyst Jeff Logan, the event will feature a panel of former Ohio State and Michigan football greats offering their experiences and insight into college football's greatest rivalry, which will be played on Saturday, Nov. 25th in Ann Arbor.  In addition to dinner and cocktails (cash bar), attendees will be able to mingle and ask questions of the celebrity panelists and participate in an auction of OSU and other sports memorabilia.
Tickets for the event are $1,500 for tables of 10, and $150 for individuals, and can be purchased by clicking here or calling (614) 294-2969.  In addition, corporate sponsorships are available and will be updated here before March  (Note: All guests scheduled to appear; subject to change).